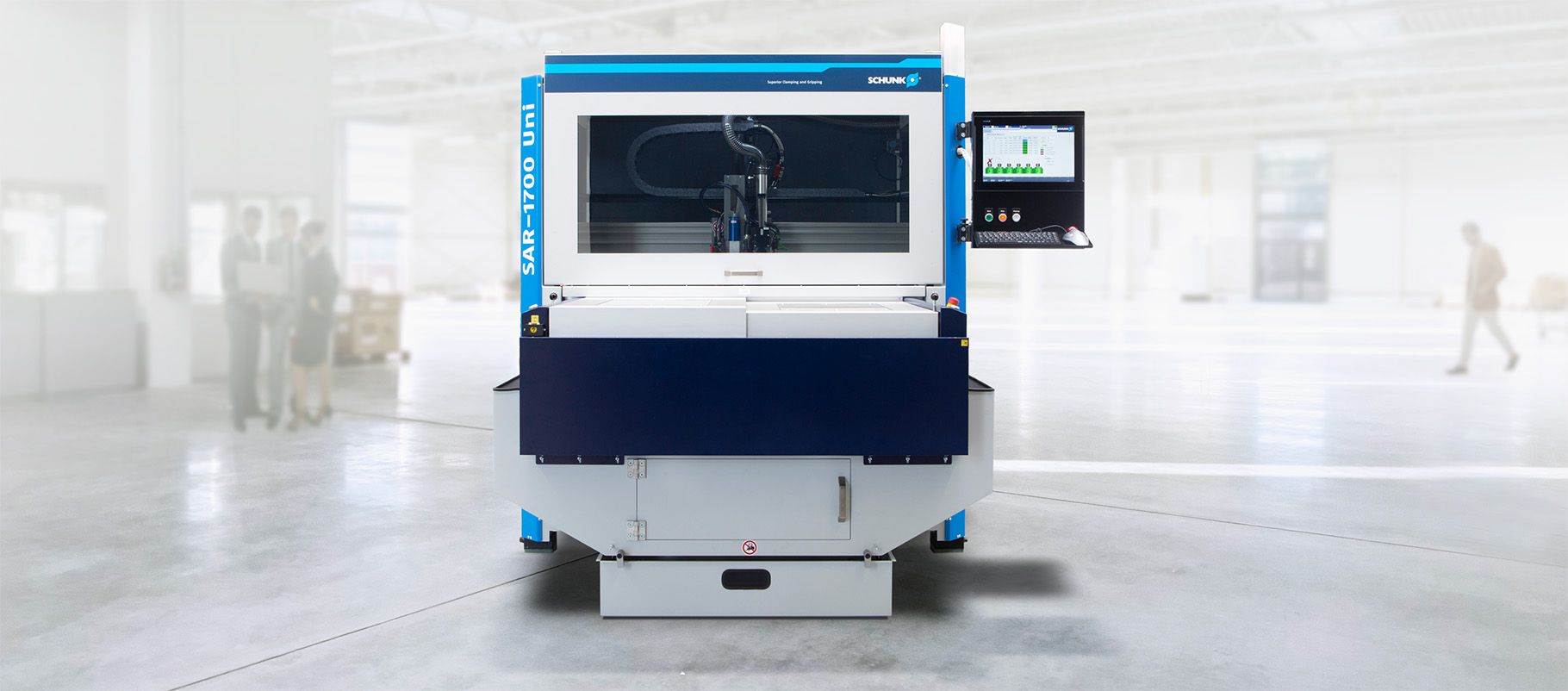 Nutzentrenner made by SCHUNK
Flexible cutting with a bit spindle or a saw spindle
Can be retrofitted for manual loading and unloading as well as for a single or double shuttle system. The stand alone depaneling machine SAR-1700, with a single or double shuttle system, is characterized by its ability to be retrofitted (2nd shuttle, 2nd milling head) and high cycle times. All movements are carried out with high-precision SCHUNK linear components. This machine is designed for manufacturers of small to large batch sizes with medium to high product variance. It can be cut with either an end mill or a side milling cutter.
Special features of the depaneling SAR-1700 B2
Equipment optionally with only one milling head (shank or disc milling module) or both
Possible to feed in panels with one or two shuttle axes depending on the required output. The second shuttle can be retrofitted at any time.
Shortest cycle times thanks to the high speed linear motors from the own production and minimal dead times.
Highest milling accuracy due to very precise linear motors from the own production and latest control technology
Maximum availability due to use of high-quality components and simple system structure.
Ergonomic operator height even with tall assemblies
Cost-effective due to simple structure and targeted initial investment with the possibility of upgrading, short delivery times due to the use of identical parts - identical mechanical and electrical platform regardless of the cutting process
SCHUNK Electronic Solutions setzt Maßstäbe!