Nutzentrenner made by SCHUNK
Workpieceholders for any requirement
Depaneling machines and workpiece holder solutions from one source
For depaneling, a workpiece holder is always required. The design of the workpiece holder is crucial to the milling accuracy and has a 1:1 effect on the milling result. Workpiece holder concepts are available, depending on the panel layout, the size of the individual printed circuit boards, the component geometry, and quantities. SCHUNK is the world's only manufacturer to offer depaneling machines and flexible workpiece holder solutions from one source. Versatile workpiece holders are always the ideal solution, if there is a large product variety with a relatively simple product layout, even for high quantities. If complex assembly groups with a demanding layout must be milled, then a specific workpiece holder from our partner Schnaidt is used.
The panels of the ILR 2200 reach the inside of the machine in less than two seconds via a linear motor based fast-acting panel feeder. Here, a milling module separates the PCBs with an accuracy of +/- 0.1 millimeters. Due to linear motor axes and modern control technology, the modules reach a traverse speed of two meters per second for milling, and ten meters per minute for sawing. The machine has a modular design, and it is the world's first of its kind. Electronics producers buy a cost-effective basic version and can retrofit the machine at any time with milling and gripping modules, a camera system or a second or third PCB handling that minimizes dead times.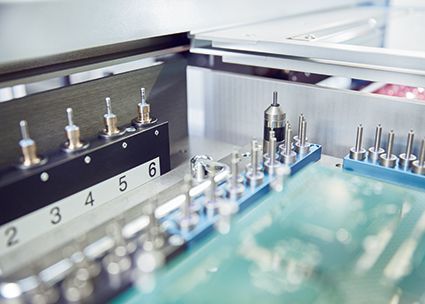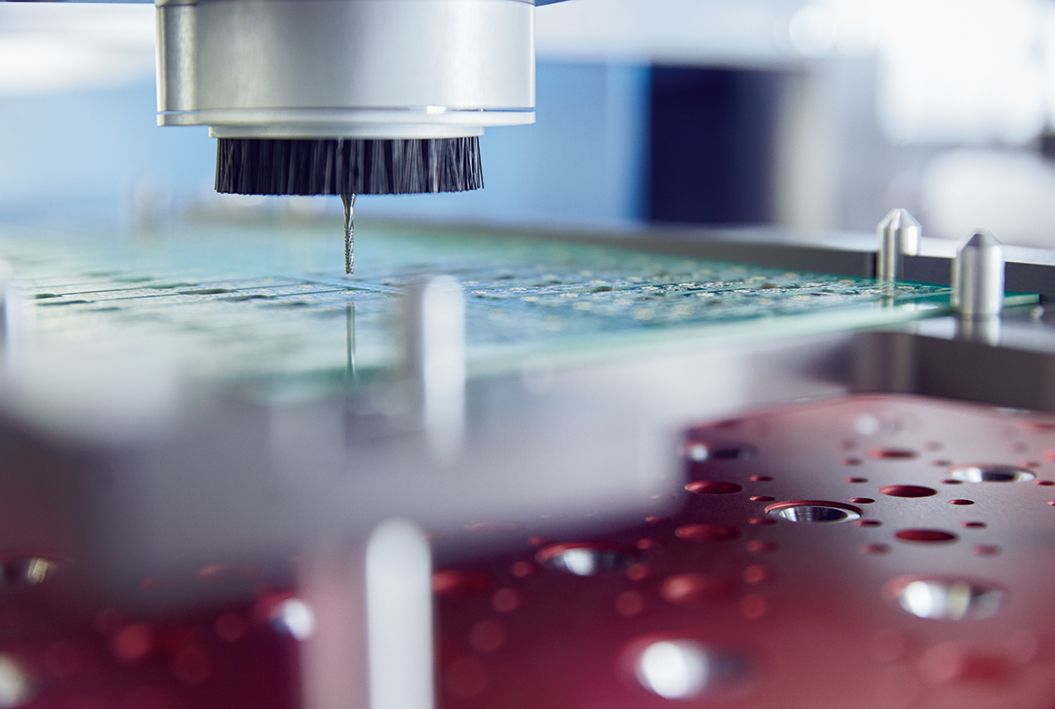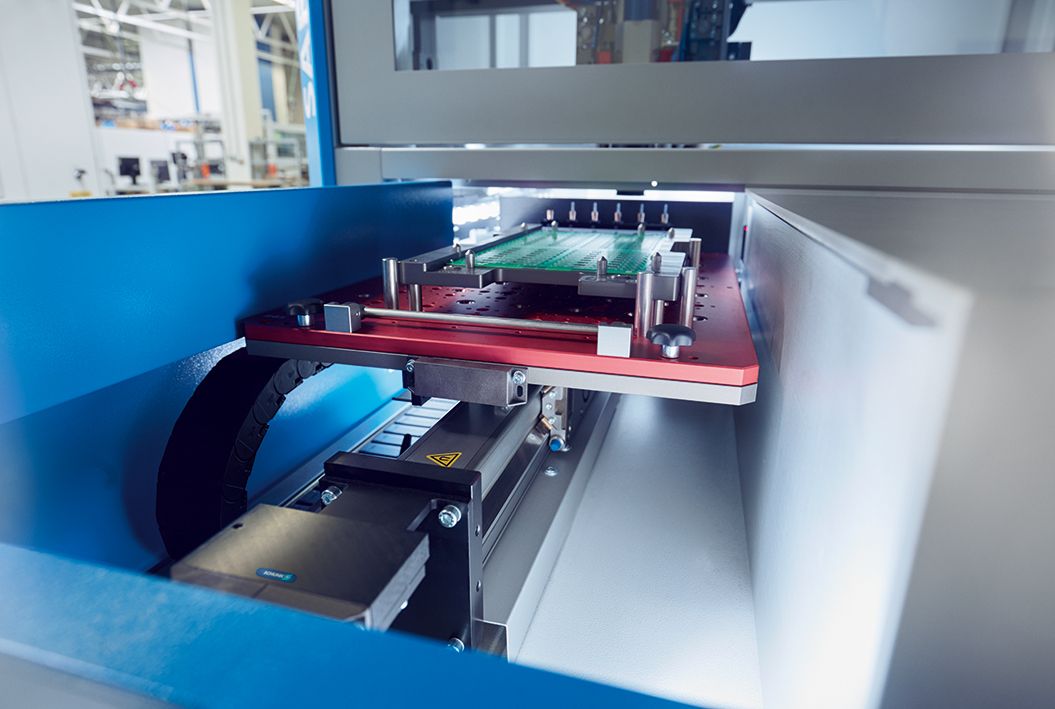 SCHUNK Electronic Solutions setzt Maßstäbe!

Nutzentrenner made by SCHUNK
MAGNOPLATE magnetic workpiece holder
The patented magnetic workpiece holder "MAGNOPLATE" makes specially made workpiece holders redundant for many assembly groups. The MAGNOPLATE can save enormous costs for a high variety of products.
Function
The magnetic pins, which are in the bottom part, can be mounted with the milling spindle and a special mounting tool in the depaneling machine from SCHUNK, and placed on the workpiece holder base plate by means of separate software. The pin setting program can be easily created for each assembly group using a CAD/CAM software. Before a product change, the pins can then be removed manually, and returned to the pick-up position for a new magnetic workpiece holder configuration.
Your added value
Enormous cost savings: 1 workpiece holder for virtually any product!

No need for workpiece holder storage

Higher milling accuracy due to workpiece holder creation and milling process in one operation!