Welcome to the support area
Depaneling machine for separating circuit boards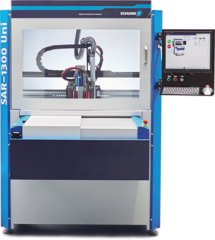 SCHUNK Electronic Solutions offers solutions for the entire spectrum of the depaneling operation — from product selection, workpiece holder solutions and optimization of milling parameters to commissioning.
Our product range focuses on modern processes in electronic component production. Our systems and devices meet the most demanding requirements resulting from increasing miniaturization, the use of highly sensitive components, and the rising quality demands for printed circuit boards.

TeamViewer QuickSupport
Optimized for instant remote desktop support, this small customer module does not require installation or administrator rights — simply download, double click, and give the provided ID and password to your supporter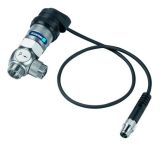 Valve technology
Tel. +49-7725-9166-0
Fax +49-7725-9166-5055
This email address is being protected from spambots. You need JavaScript enabled to view it.
Training
Fast and practical training
Efficient use of your SCHUNK products by training of the operating personnel
The basis for proper machining of workpieces
Ensures longevity of your SCHUNK products
Individual service – for better results
Hotline to our inside technical consultants weekdays from 7 a.m. to 6 p.m
Project-oriented and on-site technical advice at your location
Training on innovations and SCHUNK products – across the world in our local subsidiaries
Online service – for a fast overview
List of contact persons
Online product search based on product descriptions
Product news and trends
Data sheets
Order forms for easy and convenient ordering• Free download area for pages from our product catalogs and technical data, for software and calculation pro-grams for your gripping and rotary modules
Free 2D/3D CAD design models, provided in a wide range of different CAD formats – for easy integration into your design!