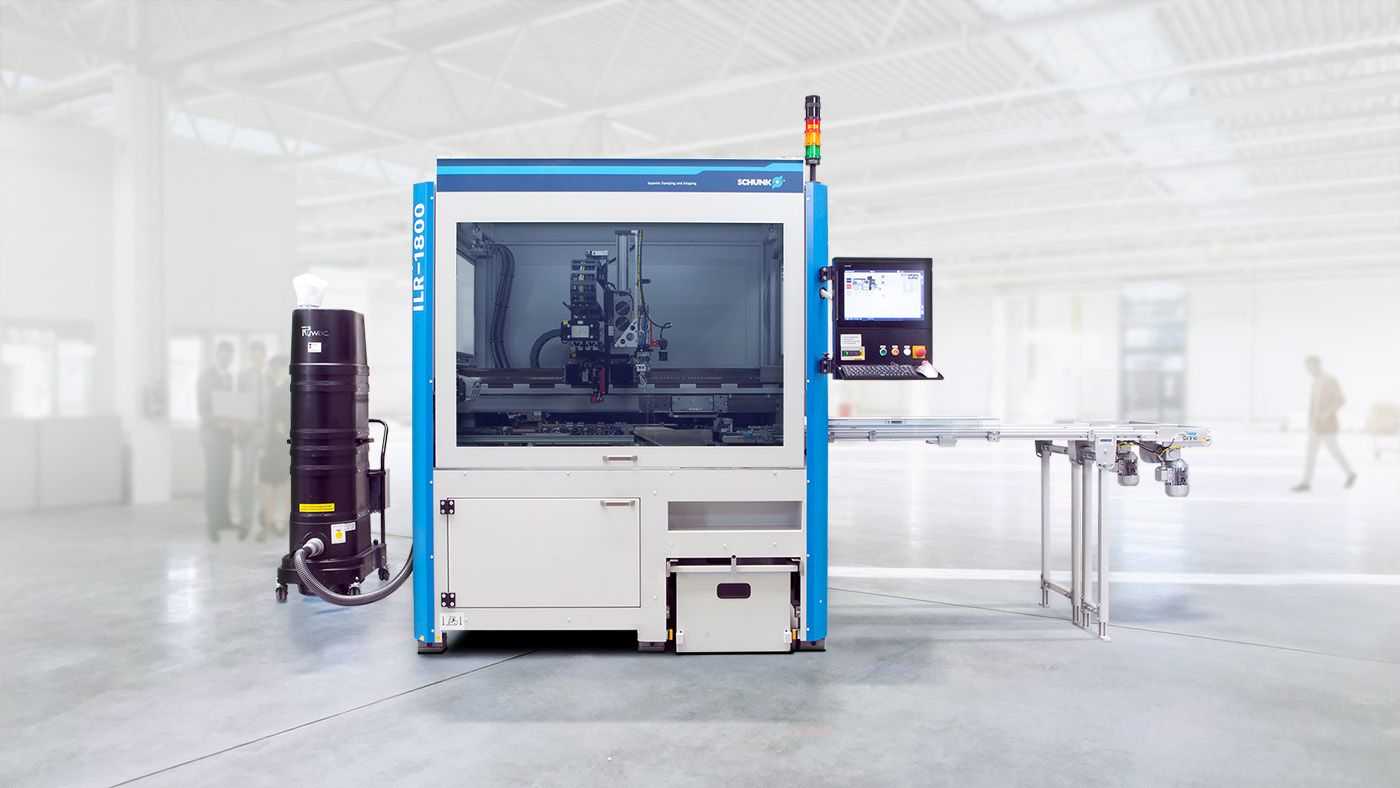 Nutzentrenner made by SCHUNK
Inline depaneling machine for flexible fully automatic depaneling with optional palletizing
For medium to large batch sizes and low to medium product variance: The SCHUNK inline depaneling machine of the ILR series in combination with a gripper change system ensures maximum flexibility and minimum set-up times. With the specially developed high-speed panel feed and the use of highly dynamic drives with path control for separation and printed circuit board handling, maximum throughput is achieved. The simple and weight-optimized design of the multi panel gripper significantly reduces the tool costs.
Linear motor based fast-acting panel feeder for minimum loading times at the panel infeed

Shortest depaneling times due to a highly dynamic linear motor milling gantry with special milling brush hold-down

Short handling times for detached components achieved by linear motor based handling system with continuous path control

Maximum flexibility and minimal set-up times due to simple and automatically exchangeable multi panel grippers

Optional extension by an integrated palletizing system

Ergonomic design and modern look

The modular design allows the automated system to "grow" along with future customer requirements
SCHUNK Electronic Solutions setzt Maßstäbe!
Pallet handling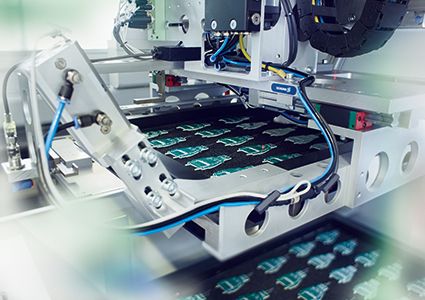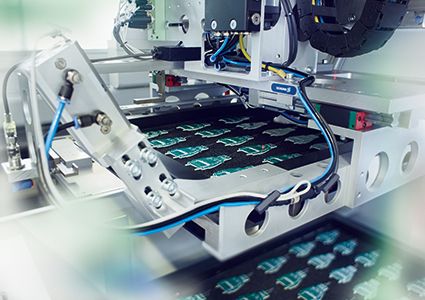 The linear motor pallet handling detects the pallet status by means of light barrier control, ensuring smooth operation even with different pallet variants.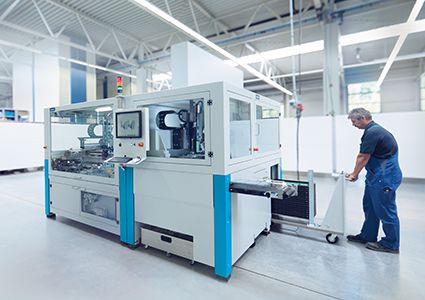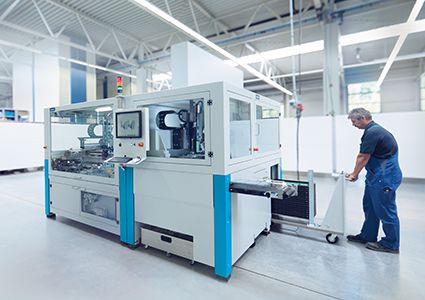 Inline depaneling machines can be equipped with a palletizing system PAL-1400 on request. The cut-out assembly groups can then be directly placed in trays with dimensions up to 600 x 400 mm for further processing. Trays can be fed using carriages or belts. A wide variety of pallet variants can be safely processed using optional pallet coding.